Beyond the Ordinary
Every two years, Electric Mirror prints a product book for its luxury kitchen and bath showrooms. With increased competition from other lighted mirror companies, it was time for a refresh.
The Concept
For the 2017 release, I pitched the idea of "Beyond the Ordinary" to give the company a fresh, modern look.
Taking our products out of context told the story we wanted to tell: It's not about a bathroom — it's about an experience.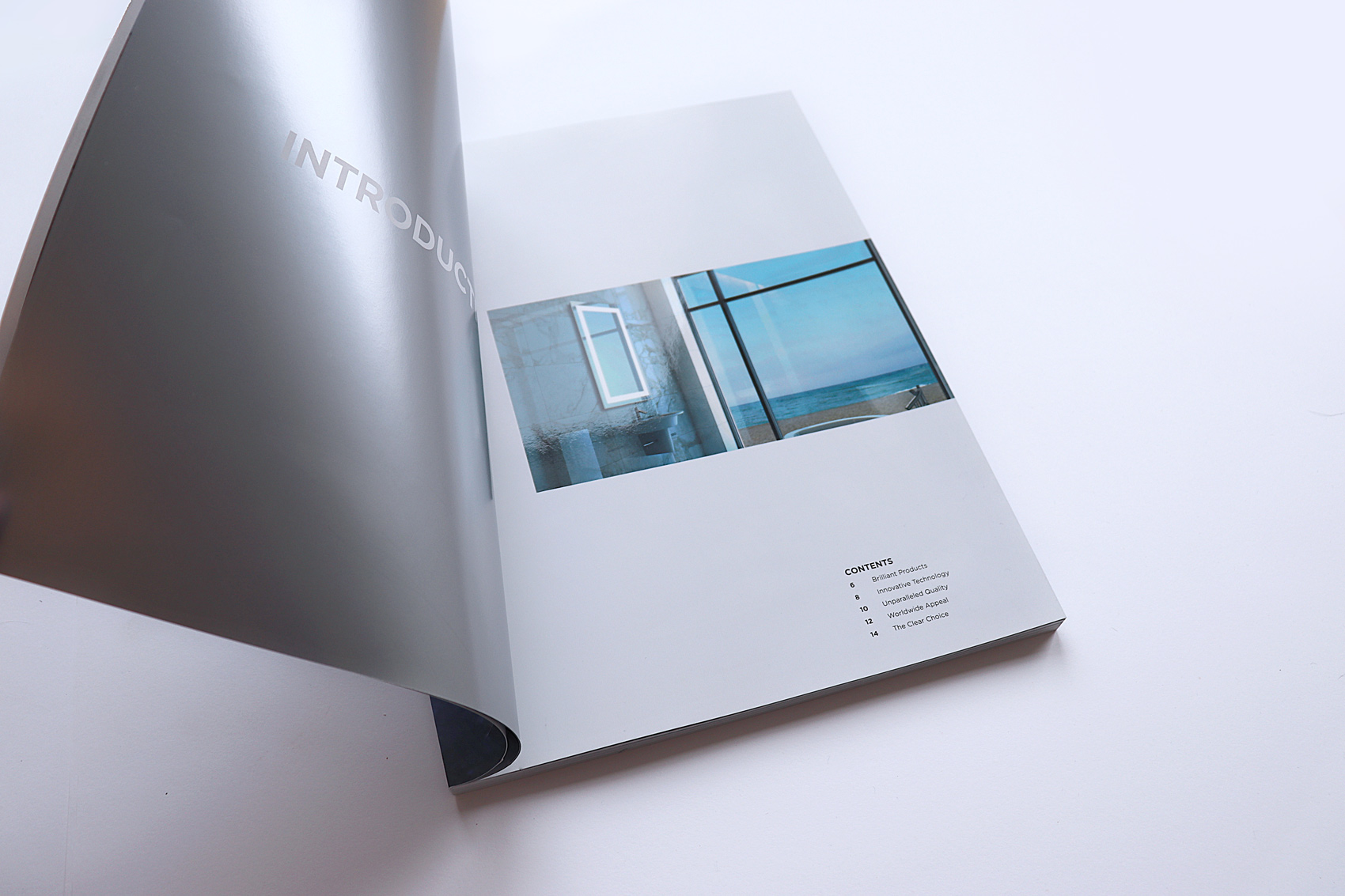 The Process
I was involved in the book's overall content layout, image creation and sourcing, print specifications, page layouts, and final prepress work.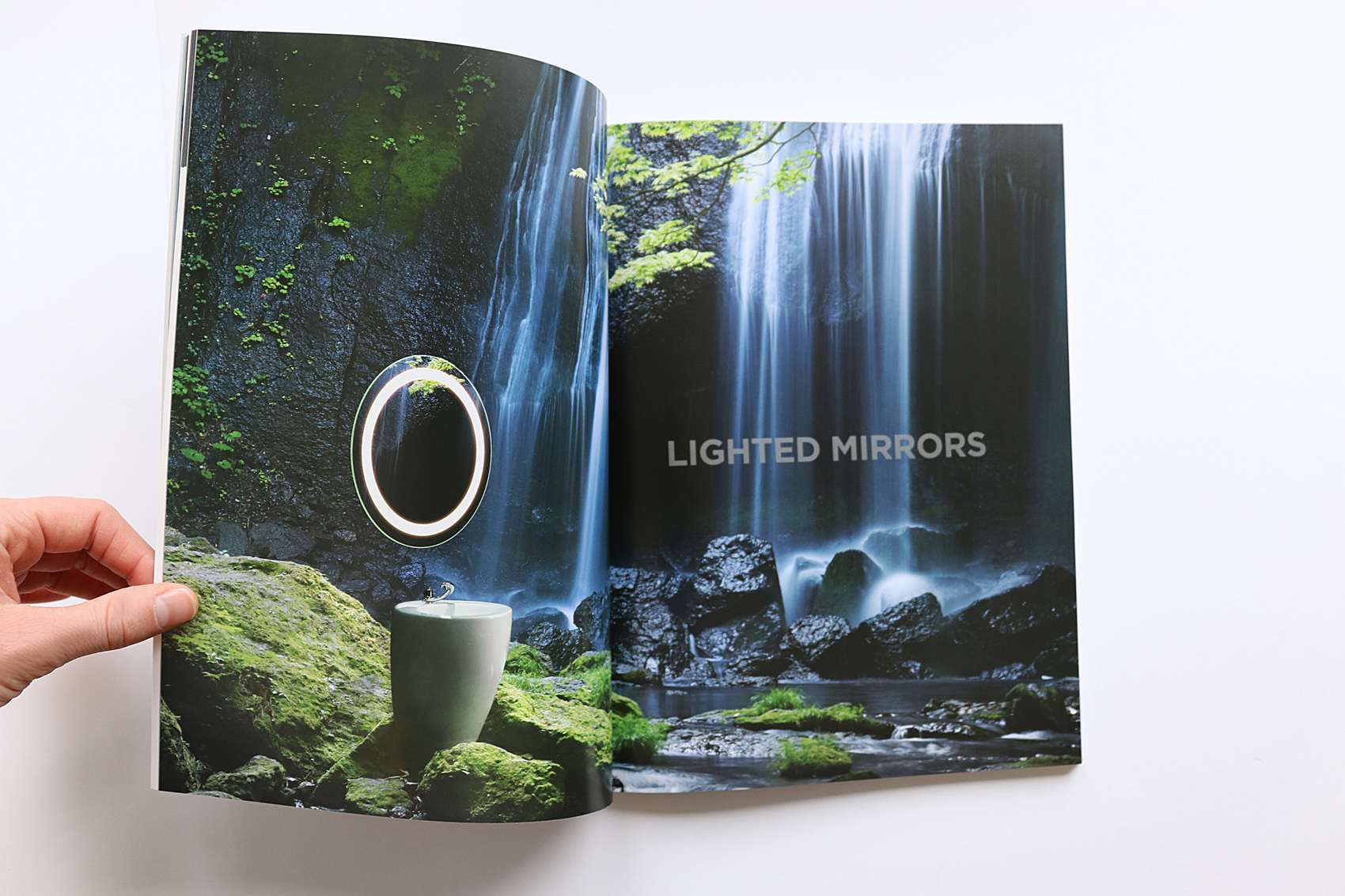 The Results
Six months after the book's release, the Residential Sales team reported their best quarter in almost 20 years.